Puppy enquiries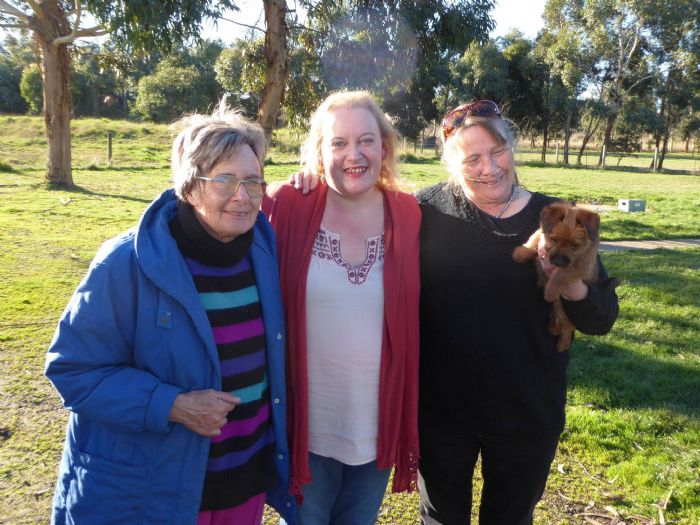 Anyone wishing to be considered as a new owner for one of our puppies will need to provide the following information by email to [email protected] - you can also phone if you want to chat (0438173478).
Please be aware that we already have a waiting list for our puppies and that our choice of new owners will be selected according to those we consider the most suitable who can provide caring, safe homes for the puppies.
We are happy to place you on our waiting list if you can please provide the following information to us.
Contact details
Name:
Address (including state):

Email:
Phone:
Do you live in the city? House or unit?
Do you live in a rural area? How much land?
Do you have a fenced yard that will contain a dog (fences for Australian Terriers need to be fairly high as they can jump and climb).
Have you had an Australian Terrier before? Details? When? How long ago?
Have you had a dog before? Details? When? How long ago?
Have you had a young puppy before and are you familiar with settling a new puppy into your home and what to expect from the puppy (eg house training etc).
Do you have a preferred feeding regime for your dog?
Are you aware of the requirements for vaccinations and worming for your puppy and adult dog?
If you have not owned an Australian Terrier before, what has caused you to enquire about this breed now? What are you looking for from your new dog?
Do you prefer a Male or Female puppy or would you be happy with either?
Do you want the puppy now or in the future?
Do you have children? Ages of children? Are the children familiar with handling dogs?
Do you have another dog or other pets? What breed / type – how many?
Do you want the puppy for a pet, for showing, for breeding or for obedience or other dog related activity?
Where will your dog live? Inside or outside?
How many hours per week will the dog be at home alone?
Where will your dog be 'housed' when you are not at home?
Have you thought about a suitable option for care for your dog should you go away on holiday etc.
Is there anything else you want me to know about you and how a puppy / dog will fit into your lifestyle (eg going for walks, outings and camping trips etc).
Please Note: Our own lifestyle includes work, holidays, drives, camping, walks, spending time with family and grandchildren and other activities (some with dogs and some without). We are not looking for someone who stays home with their dog all day, every day but rather a home that can accommodate a dog in a safe way and which can incorporate a dog into their normal family activities.
Contact Details
Erica Norgrove
York Plains, TAS, Australia
Phone : 0438173478
Email :
[email protected]