Puppies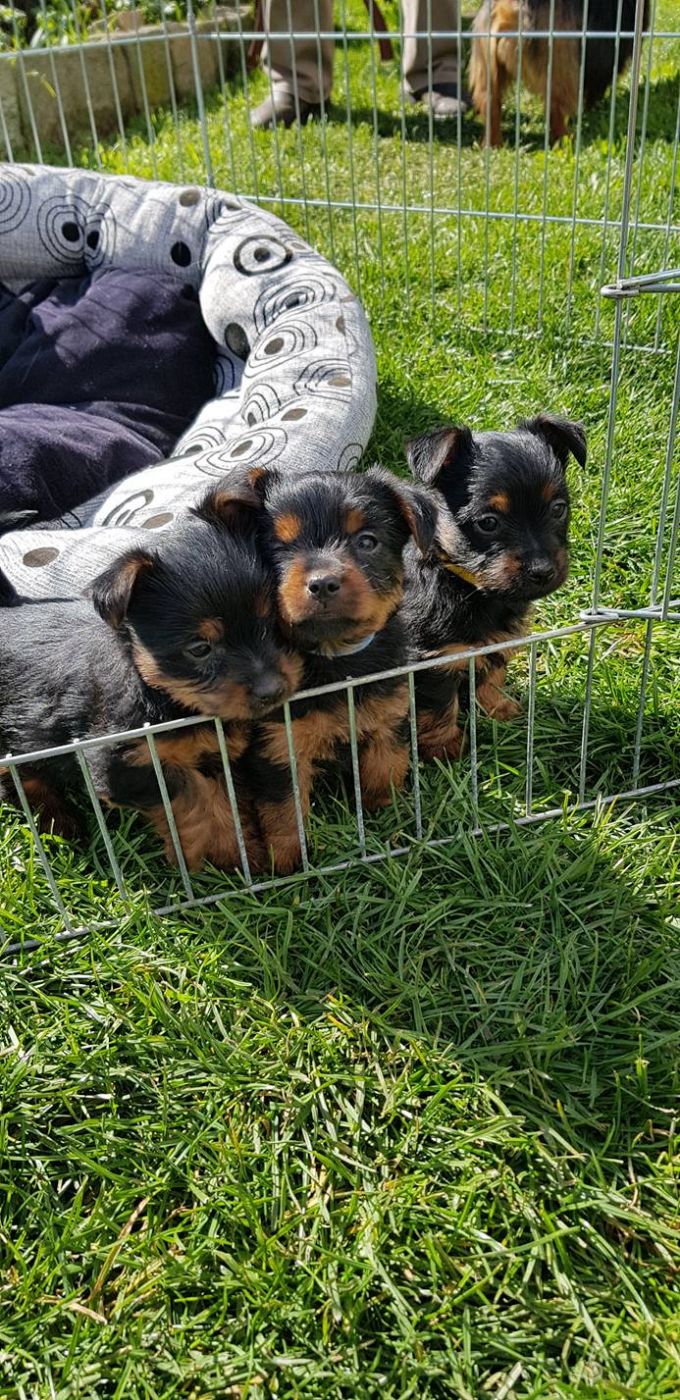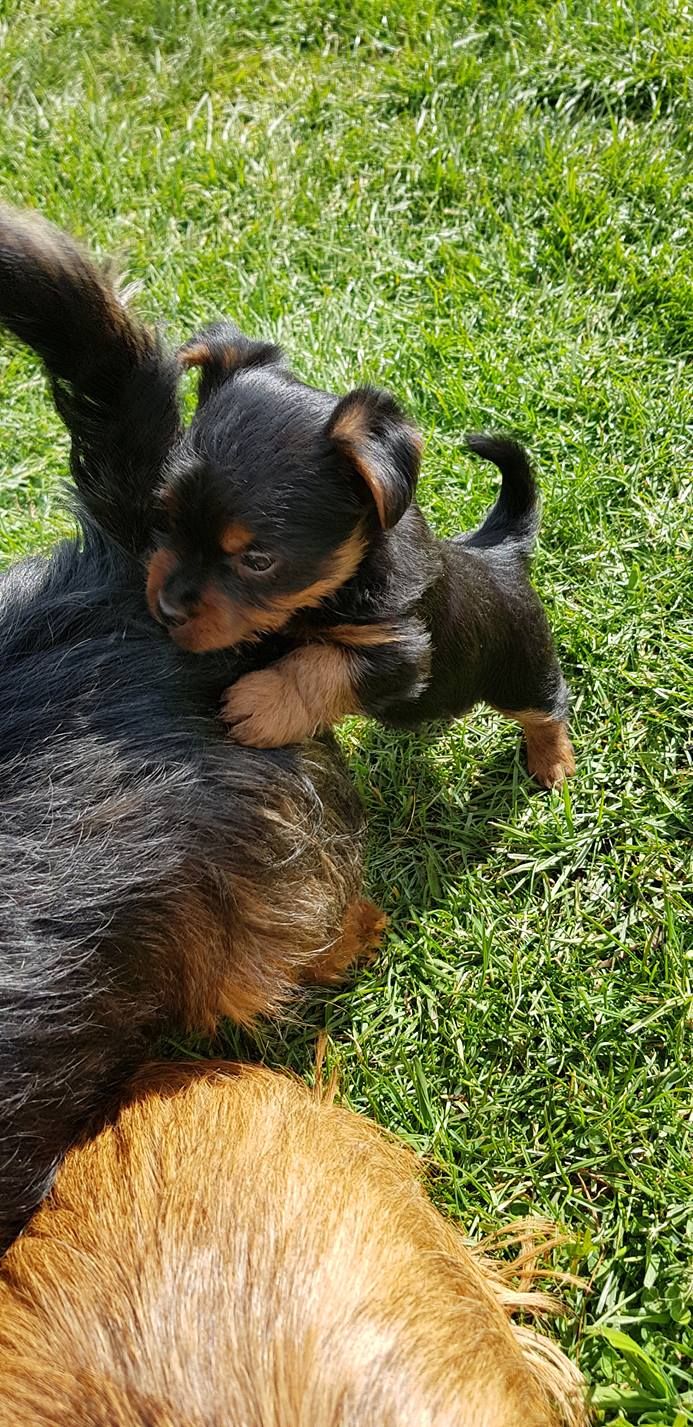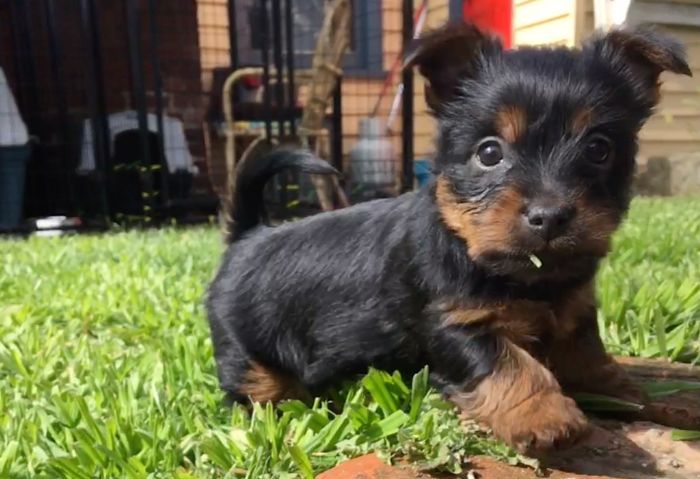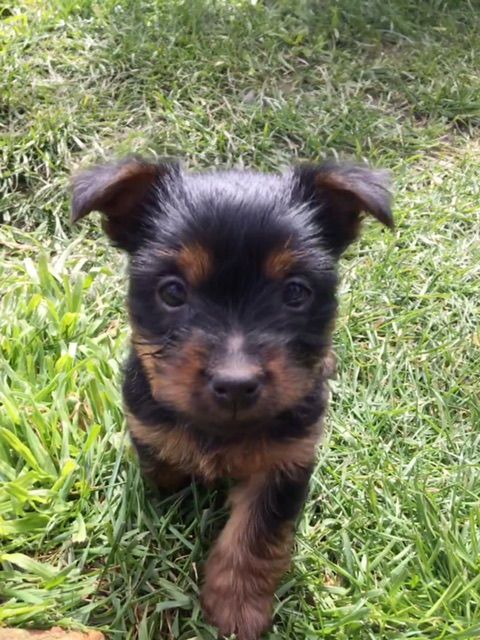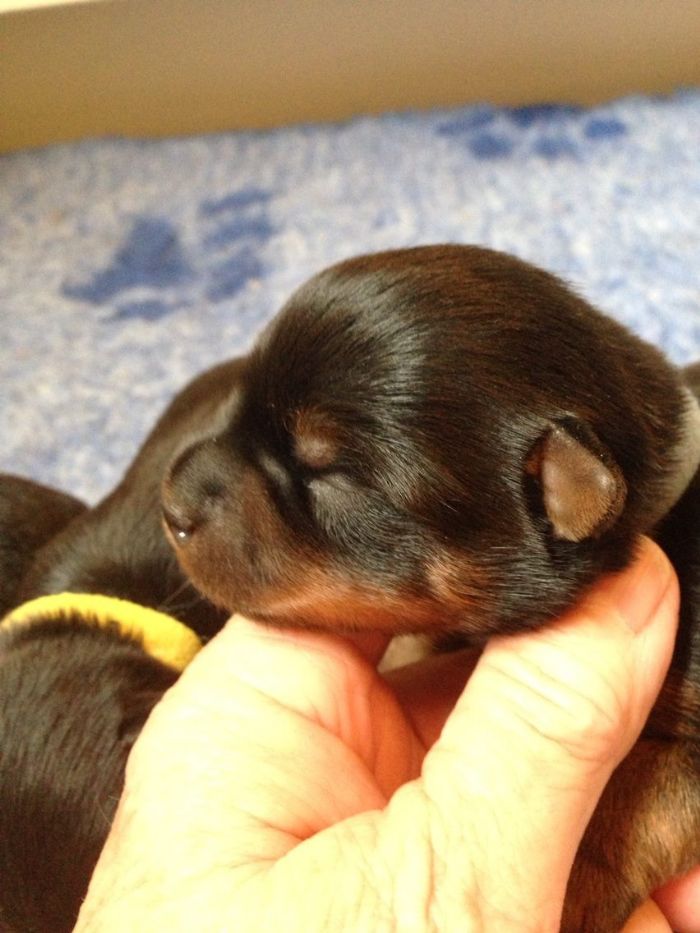 Puppies
We are very excited to announce that Tilly (and Aussie's) puppies arrived on 22nd July (a little bit early). Tilly delivered 3 healthy puppies early on Sunday morning. They were strong and healthy and doubled their birth weight in a week.
There is one boy whose name is Max and two girls called Maggie-Mae and Daisy-Belle.
Tilly has been a fantastic mother and the puppies grew quickly into strong healthy confident little Aussies.
Max is the explorer and, while he and one of the girls were the same weight at birth, he is growing faster than his sisters.
Maggie-Mae is the 'laid back' puppy and she is often seen her lying on her back with her brother and sister lying over her.
Daisy is just gorgeous, her colouring, coat and head are really special. She is also has a bold, confident personality.
Updates: I am happy to say that 2 of our treasured babies have gone to their new homes. One of the girls Daisy -Belle will be staying with us. Daisy is entered in her first show in October.
We have enjoyed having the puppies and look foward to more in the future. We are so proud of Tilly and Aussie producing such beautiful babies. I know the puppies that have left us have gone to wonderful homes but it was hard to see them go.
Keep watching for updates.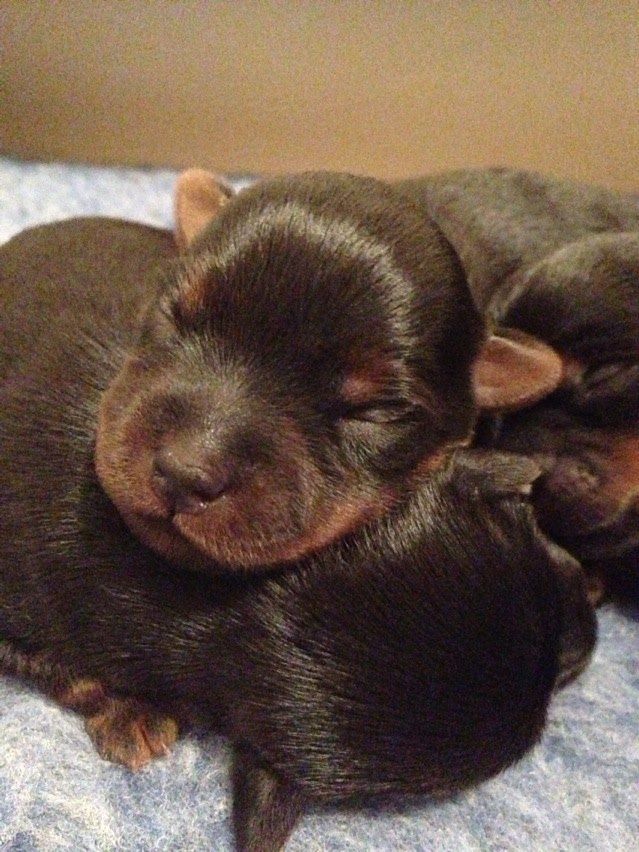 DNA results: Tilly's DNA has been tested and her results are clear of all known genetically identified diseases.
Contact Details
Erica Norgrove
York Plains, TAS, Australia
Phone : 0438173478
Email :
[email protected]